Professional Profile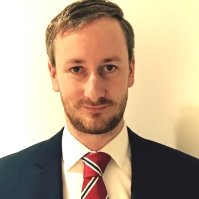 Currently, I work at the Web3 Foundation, covering numerous responsibilities, but mainly security and communications.
One of the main projects of the foundation is the Polkadot network. A next generation blockchain platform. To read more about the innovation that Polkadot is bringing to the blockchain industry I invite you to read the following blog post: [link].
LinkedIn – Find me on LinkedIn if you wish to see my professional career profile. I would prefer if people added a personal message to say how they found me.
Personal Profile
The following links lead to the various places on the Internet where you can read my blog posts.
Esoteriic — a general blog that hosts my writing on topics of interest.
Odinn Secuirty — a blog with a focus on Information Security.
Medium/@edward.thomson — a blog devoted to blockchain and web 3.
Steemit /@edwardthomson — a blog devoted to blockchain, web 3,  and cryptocurrencies.
Polkadot Market — a blog devoted to the Polkadot blockchain project.
Social Media
I can be found at various other places on the web:
G+ —  Does anyone even use this?
Twitter — Feel free to follow and say hello.
Facebook — Not worth adding. 😉
Amazon — Book reviews etc.
Bitcointalk profile — my profile on the Bitcointalk forum