Professional Profile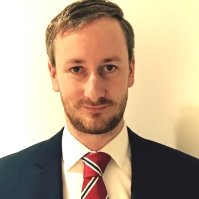 Currently, I work as an advisor and consultant in the blockchain space. The teams I help tend to be around a few common themes: gaming, NFTs, Polkadot.
Previously, I worked at the Web3 Foundation, covering the grants program. In the past I covered collaboration, community, communications, security, and more!
One of the main projects of the foundation is the Polkadot network. A next generation blockchain platform. To read more about the innovation that Polkadot is bringing to the blockchain industry I invite you to read the following blog post: [link].
LinkedIn – Find me on LinkedIn if you wish to see my professional career profile. Feel free to connect and say hello!
Blockchain Gaming
Over the past couple of years I've been researching and blogging a lot about blockchain gaming. More recently I have been creating YouTube videos to present the keys ideas behind decentralized blockchain gaming.
While NFTs and the Metaverse have become overhyped, there is still real technology being built in this subsector that's worth exploring. See my page on decentralized gaming for a deeper dive.
Personal Profile
The following links lead to the various places on the Internet where you can read my blog posts.
Social Media
I can be found at various other places on the web:
Contact
Best way to contact me is via LinkedIn, although email can also work:
hello@. edthomson .com
Note
No Financial Advice provided. I hold various amounts of cryptocurrency but do not solicit any buying or selling.